SmacoSports
Regular price
$799.99 USD
Regular price
Sale price
$799.99 USD
Unit price
per
Sale
Sold out
Seeking simplicity, portability, and short underwater breathing for your diving needs?
Discover the SMACO S700MAX now! Dive freely, carry your passion on your back, and explore the underwater with ease. This lightweight, backpack-style BCD scuba tank is here to revolutionize your underwater adventures.
WHY WE CREATE S700MAX
The inspiration behind SMACO S700Max with BackPro BCD from our divers' desire for convenience, comfort, and safety in their underwater experiences. Our team's relentless dedication led to the creation of this innovative 2-in-1 scuba tank and backpack BCD. Whether in lakes, oceans, or pool dives, the S700MAX promises enhanced enjoyment and convenience. It's a reimagining of your diving journey, an invitation to rediscover the underwater realm.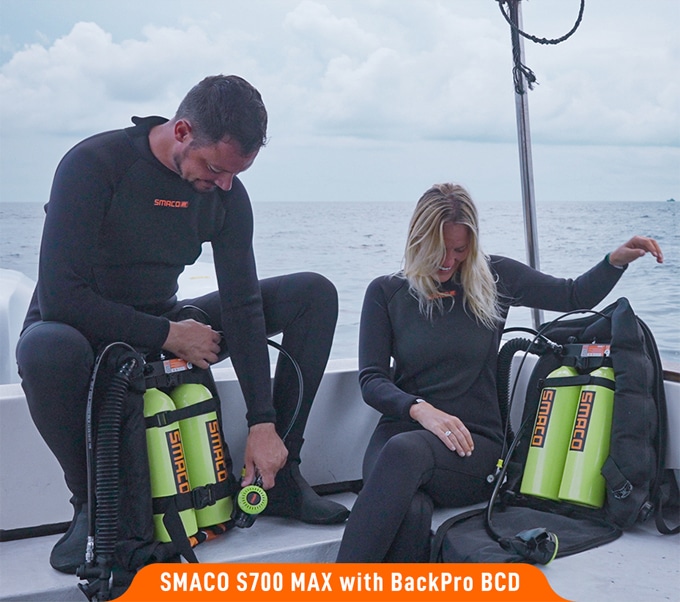 COMPACT & LIGHTWEIGHT
SMACO S700MAX is your ultimate diving companion, featuring a unique double tank with regulator for extended underwater exploration. Its distinct buoyancy control device (BCD) backpack ensures precise and effortless control during dives. Designed for convenience, it boasts a large storage capacity for travel essentials and swiftly converts into professional diving gear to let you explore the underwater world with maximum mobility.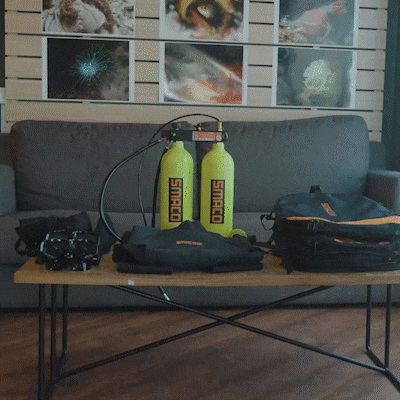 SMACO S700MAX is designed to be a versatile and essential companion for a myriad of underwater activities. Whether you are engaged in recreational diving, boat inspection and cleaning, emergency rescue operations, underwater photography and exploration, spearfishing, snorkeling, diving, or simply enjoying pool fun, the S700MAX is engineered to meet the demands of any short dive needs with precision and reliability.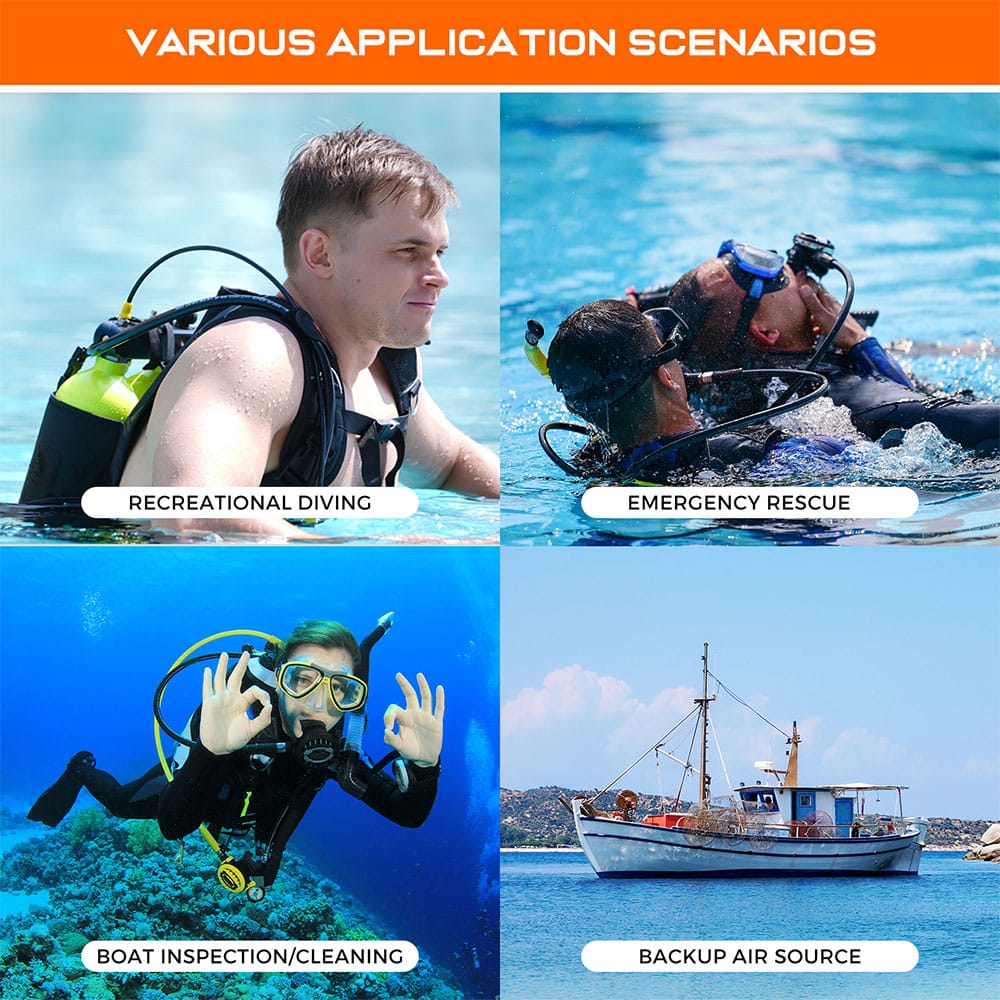 EXPLORE THE UNDERWATER WORLD, DIVE ON YOUR TERMS WITH S700MAX
Say goodbye to those bulky, oversized scuba tanks of the past, our scuba tank design is small and lightweight that can last an average of 30 to 45 minutes(Due to different personal conditions the use environment, etc., the use time may different.), you can explore the underwater world longer freely and effortlessly without the constraints of weight and size.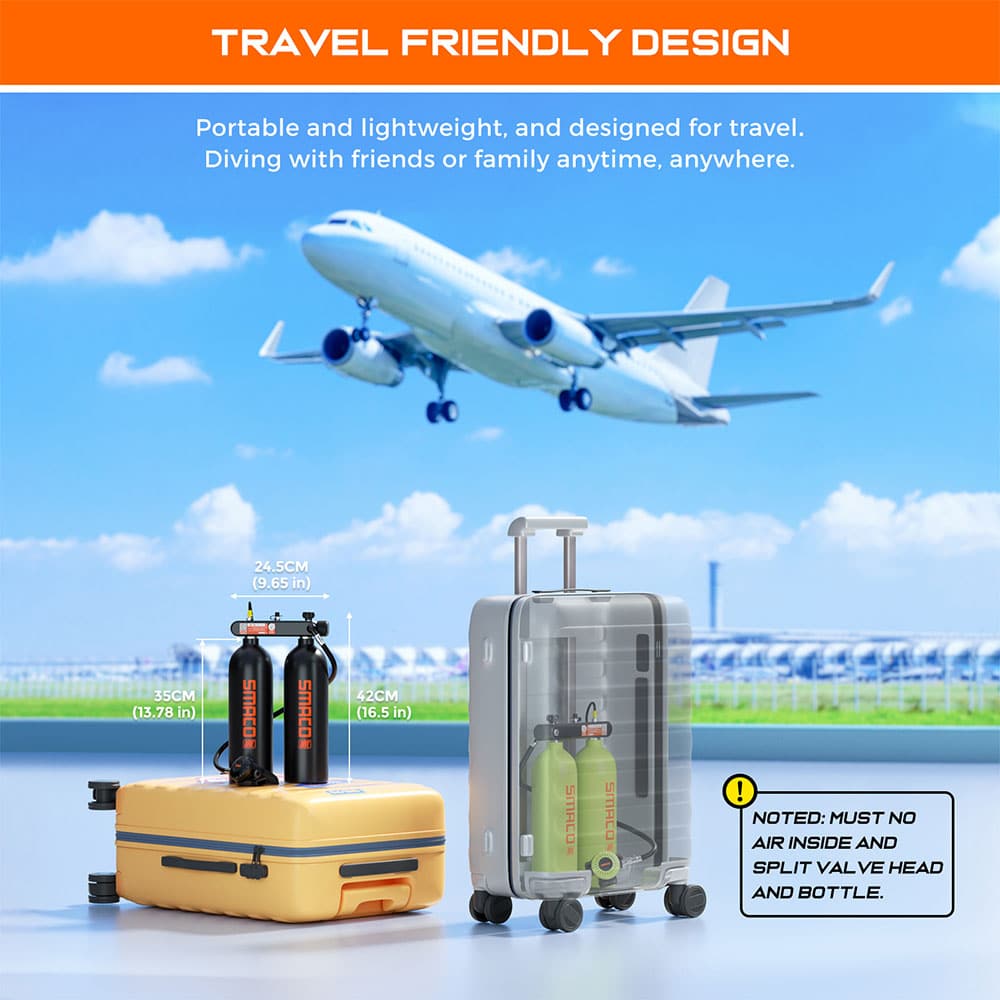 UNIVERSAL BCD COMPATIBILITY
It has been designed with BCD compatibility in mind, ensuring it can work with most BCD equipment on the market, this gives you the freedom to mix and match your diving equipment as you see fit.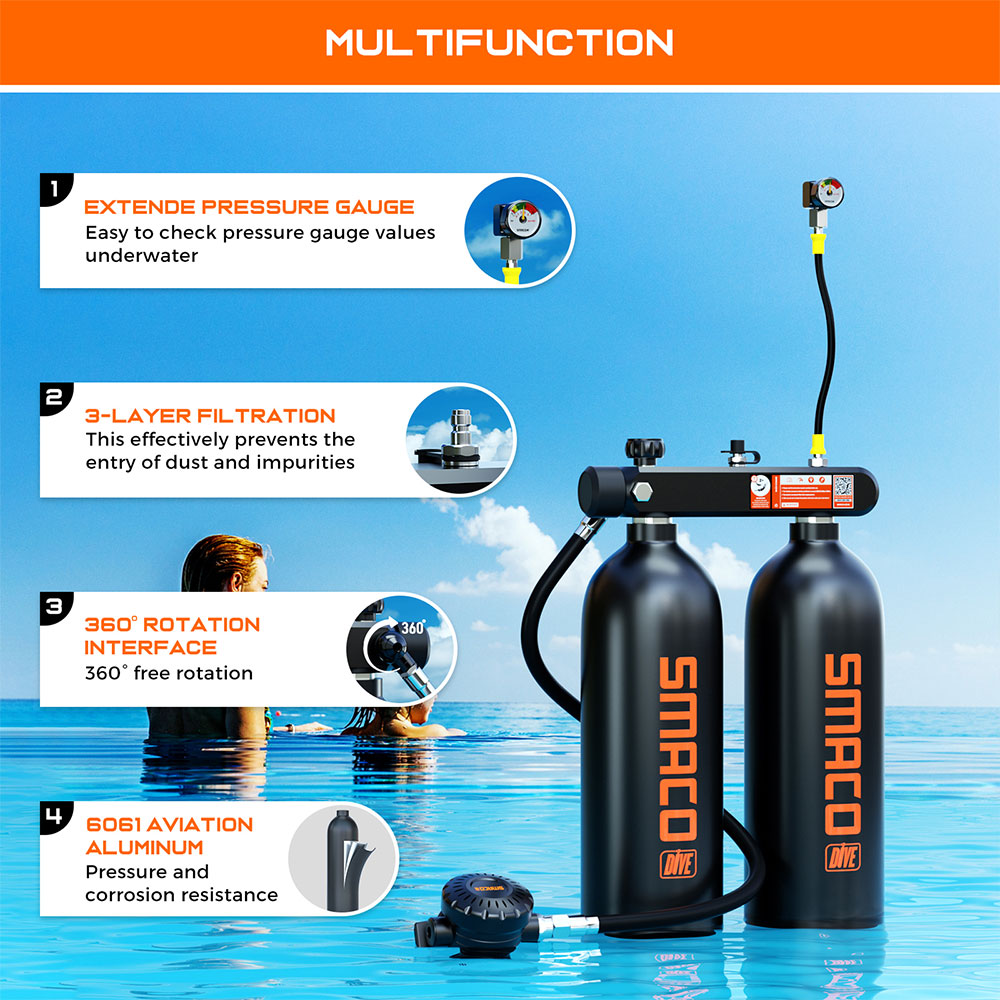 EASY REFILL OPTIONS
SMACO S700MAX features three selectable inflatable modes, designed to offer divers unparalleled control and adaptability. These multiple inflation ensures a perfect and convenient diving experience wherever you are.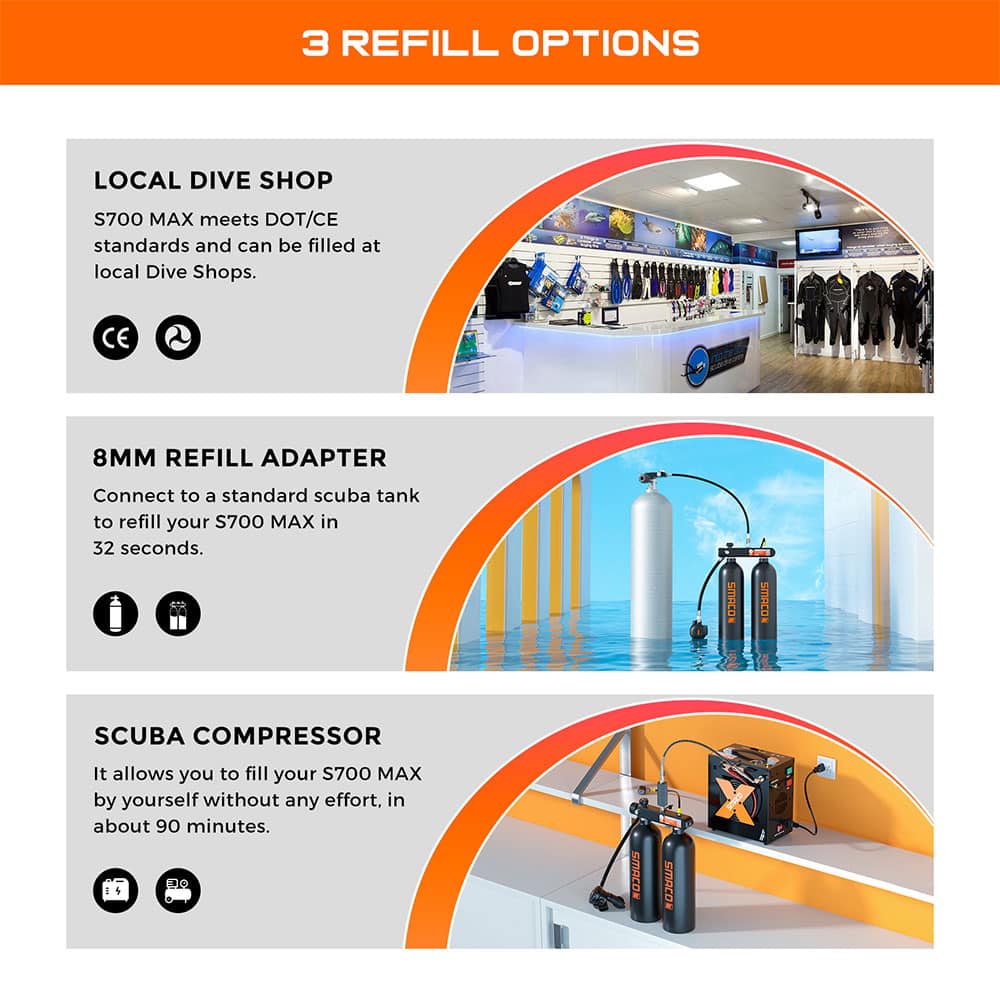 2 IN 1 BACKPRO BCD DESIGN
Our product ingeniously combines a scuba tank carrier and a travel backpack into one sleek design. Whether you're jet-setting on a short excursion or embarking on a grand journey, this backpack adapts to your needs.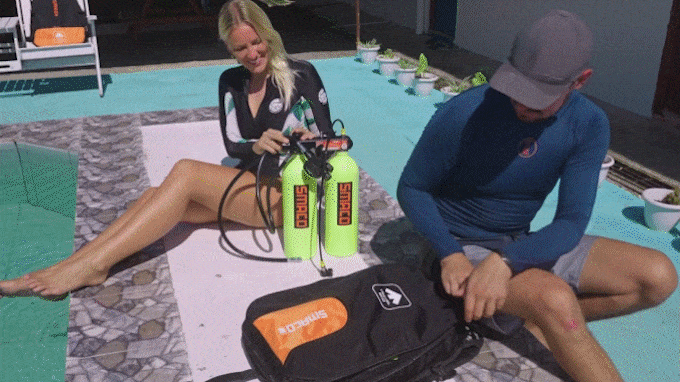 It stands out with its intelligent modular design that perfectly balances simplicity and functionality, each component is designed to be easily disassembled, streamlining the maintenance process and saving you precious time.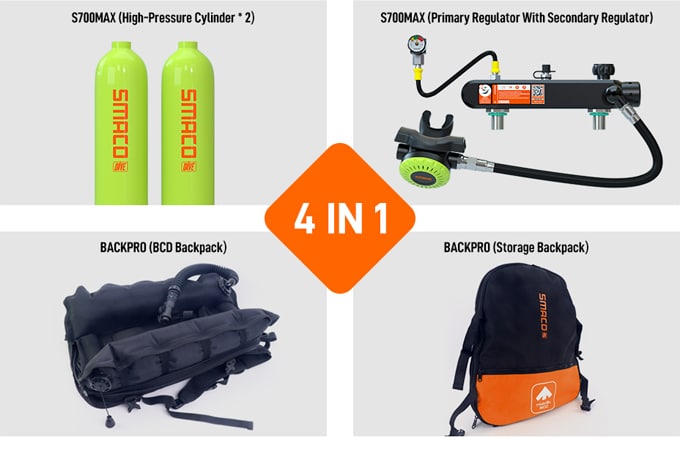 MODULAR POSSIBILITIES-CHANGE IN 3 STEPS
The S700MAX is designed with adaptability in mind. Transform your S700MAX seamlessly into two individual S700 2-liter scuba tanks.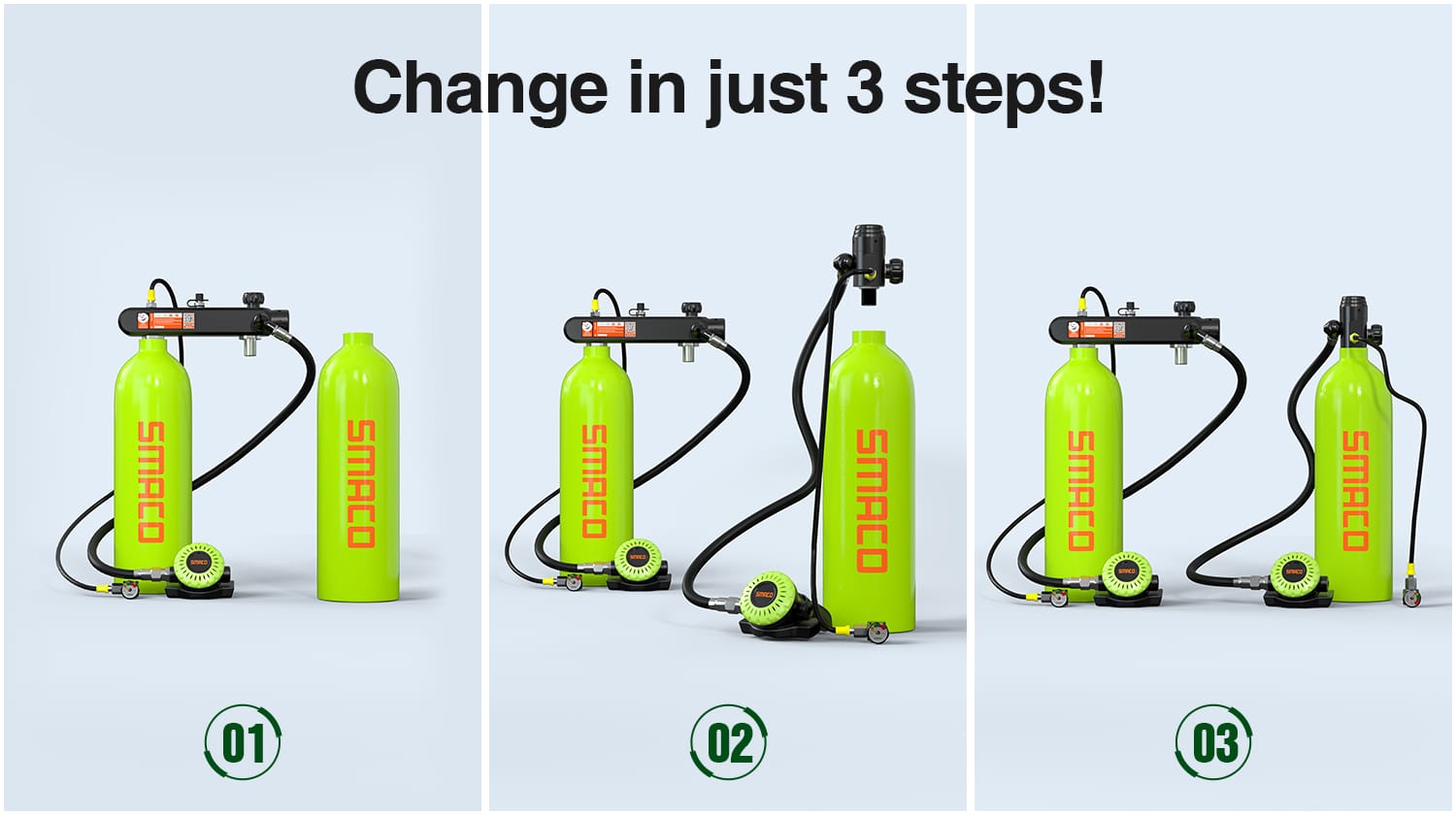 SAFETY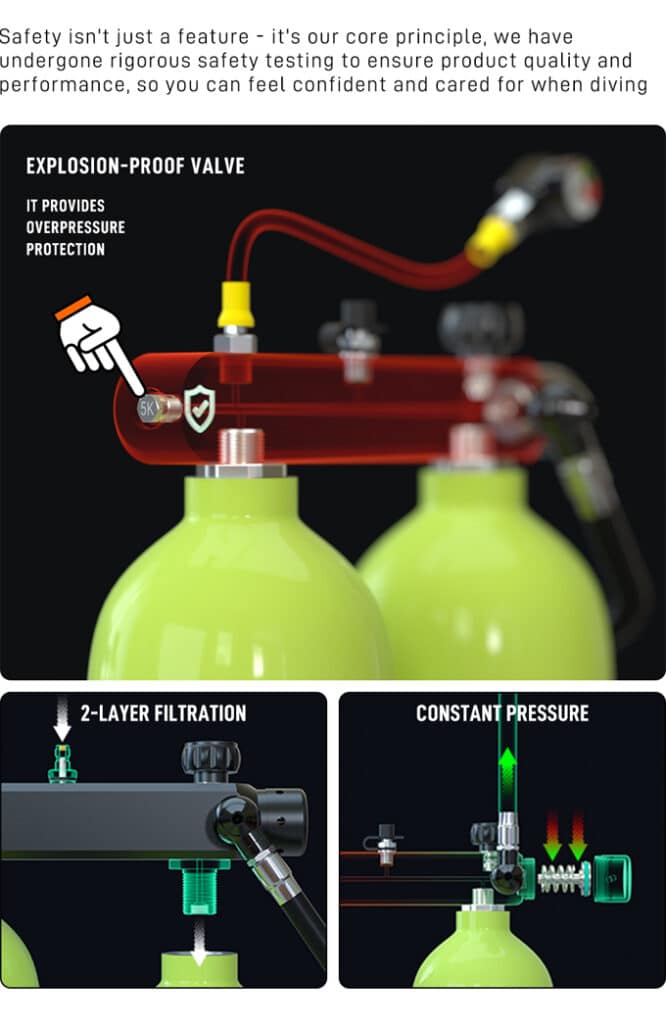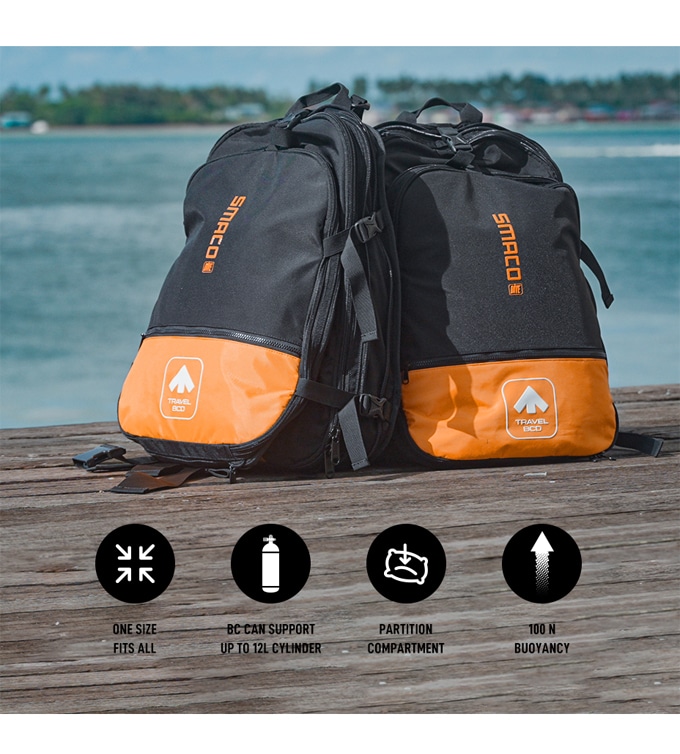 Share
View full details